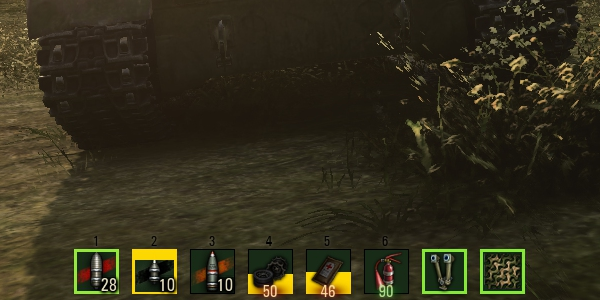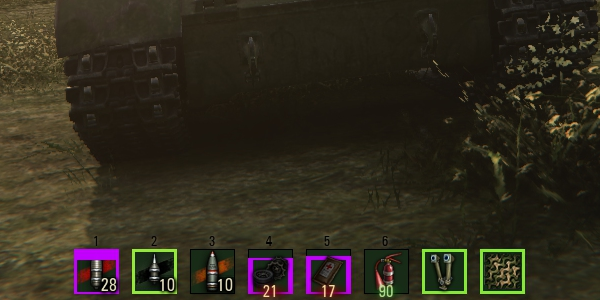 1.2.0 Hawg Consumable, Shells, Equipment Informer By Hawg
Change log:
– Update Text and Files
Hawg's Consumable,Shells,Equipment Informer, This mod may not seem much be it will make a difference !2 Version included .This mod will make  what type of shell you have loaded , the next shell to be loaded and when Equipment is active ,much easier to see with a quick glance  Version 75 %  will help you keep track when your shell will be loaded or when your Consumables will be recharge , at 75% loaded or recharge you will start to see a full background at the %75 mark. Version Solid is a solid background from %1 to %99, Both version are made to help you to focus on the battle. 7 colors to pick from , Aqua, Blue , Green , Purple , Red , White & Yellow. Easy  to install .